Musings from the sports desk: As cliche as it sounds, coaching adjustments were key to late playoff push
Thu, 10/25/2018 - 14:54
admin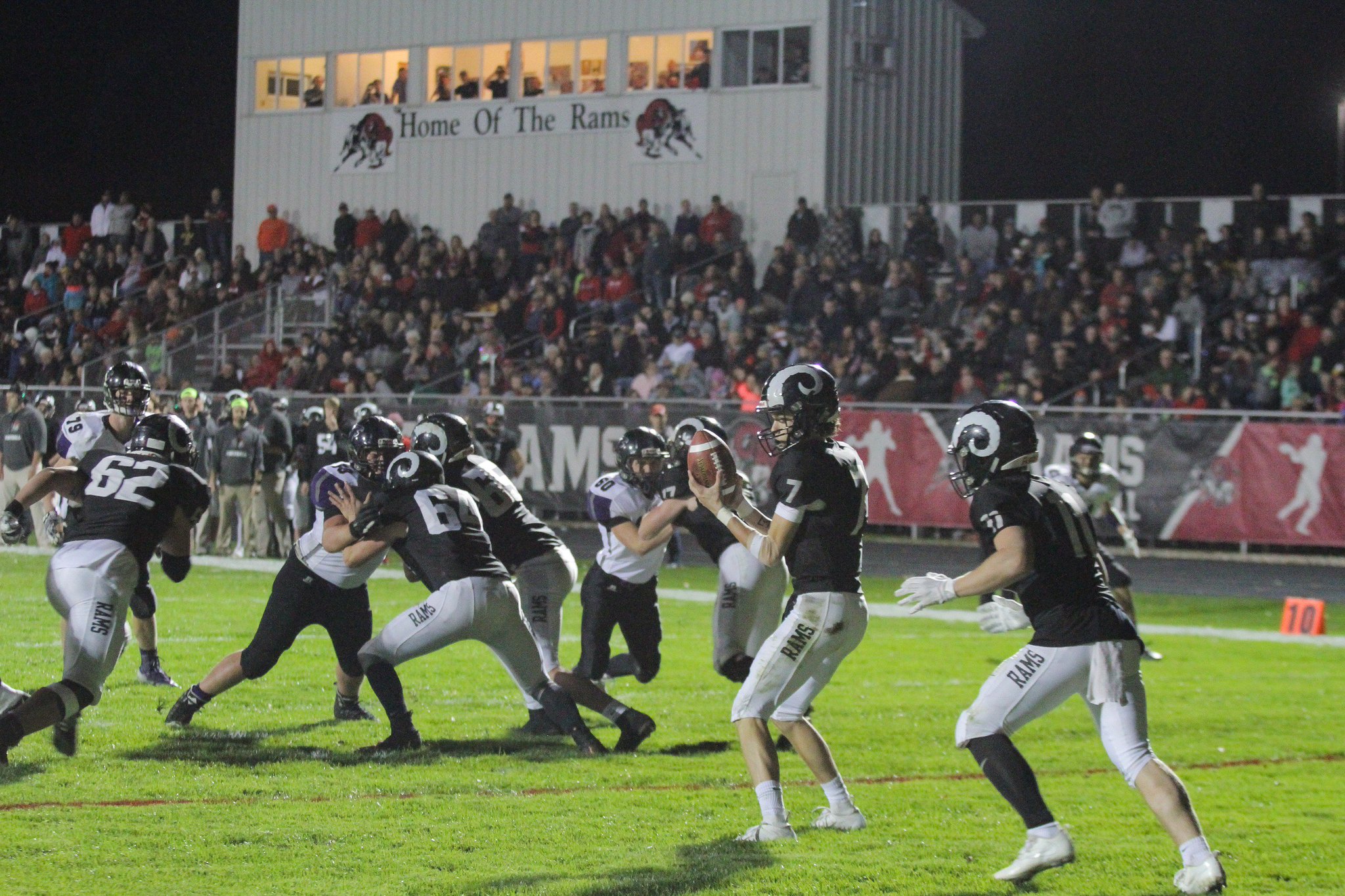 By Brandon Hurley
Sports Editor 
---
When confusion becomes a weapon, a good team becomes a great one. 
The not-so-obvious factor that separates this Greene County coaching regime, now nearing the end of their second year at the helm, isn't the remarkable passion or the enthusiasm they bring to the program. 
No, it goes much deeper than that. 
Their ability to adapt on the fly and implement new schemes, move players around and not get stuck in their ways has really made a world of a difference. 
Their adaptiveness was noticeable before the 2018 season even got fully underway. Position changes were aplenty, and seamlessly rolled into the meat of the schedule. 
Loyalty was not in play here, Moore and his assistants took aim at putting their players in the best position possible to win. Even if that meant moving guys around to unfamiliar roles. Clint Dennhardt, after two years starting at quarterback, would become one half of a dangerous two-headed running attack. Trey Hinote, he'd play more of a role in the defensive secondary and while he'd still line up at receiver on offense, that role would diminish quite drastically. Lance Hughes, the star of last week's win, would play heavy minutes in the secondary as well while junior Brent Riley would settle in as the blossoming quarterback. 
It's fair to say most, if not all those early changes have worked out quite well. Dennhardt has tallied 18 total touchdowns, including 14 on the ground and a 7.3 yards per carry average, Riley is fifth in the state in passing yards while Hinote and Hughes have bolstered the back end of a defense that is once again humming along at a historic pace. 
Those changes would be satisfactory for most staffs, but they weren't quite done with the culture shift. The Rams endured their most pivotal turning point midway through their week seven battle with Atlantic. 
Trailing early to a slightly above average Trojan squad, in danger of suffering back-to-back losses while simultaneously watching their playoff hopes dissolve, the coaching staff went to work. Moore first put in Dennhardt at quarterback, not to throw the ball, but to run his version of the option-read offense. And it worked to near perfection, as he piled up three scores. The coach also shifted senior defensive tackle Bryce Hoyle to defensive end, which allowed him to compile a bonkers state line of 13 tackles while also helping stifle a slippery Atlantic offense. Those alterations set off a string of 21 unanswered points, kick-starting a three game-winning streak. During that remarkable run, Greene County outscored their opponents 105 to 20, from the six-minute mark of the third quarter in week seven to the end of last week's regular season finale, a span of nine-and-a-half quarters. 
The transitions were set in motion well before that Atlantic game, as the Rams came together following the narrow loss to Kuemper a week prior. No longer was a perfect season in play, but a playoff berth was. Moore didn't want his players to lose sight of their goal.  
"As a staff, as a head coach and as a program, we knew we had to do some things better," Moore said. "We got back to Ground Zero that week and rebuilt. We showed our character in that second half of the Atlantic game, we were down three times in that game. But we continued to battle back and focused on what we needed to. 
We made it about us, and not everybody else. We made it about doing our job." 
That week re-fueled a fire which had sparked Greene County to a five game-winning streak earlier in the year. The comeback win initiated a dominant road win over Red Oak the following week, setting up the all important senior night showdown. 
When the ninth-ranked Rams squared off against No. 10 OA-BCIG Oct. 19, easily the hottest team in the district, coach Moore had one final trick up his sleeve. He stirred up the destruction of confusion yet again, setting off a string of good fortune, which Greene County rode to a convincing victory, 49-6.  
The Rams flustered 2A's top passer Kaden Ladwig (300 ypg, 26 TDs) and the OA-BCIG offense, utilizing a game plan that didn't show up on film the prior eight weeks, which gave the Falcons no time to prepare or adjust. The defensive scheme was altered, with more focus on stopping the pass. It resulted in five tackles for loss, three sacks and a 28-0 halftime lead, holding OA-BCIG to their lowest point total of the fall. 
"We took out a defensive lineman and put Carter (Morton) and Lance (Hughes) over the top, so we were playing a two-man front," Moore said. "We put this in (our playbook) this summer and waited until we really needed it. I felt in week nine, we needed it. 
Gosh, our guys really communicated effectively and they operated at a high level." 
All that is what I truly believe sets Moore and his coaching staff apart. They adapt and aren't set in their ways. They don't have a traditional offensive plan they ride out until the final whistle, they don't have a play script they operate by. They aren't defined by any one package on defense and they don't hold any one player with higher regard over an other. If your talents are exceptional, they'll find the best use for them. 
So as the Rams embark on their first postseason trip since 2014, keep an eye out for what Greene County will throw out next. It may mean the difference between another empty appearance under the bright lights or brining home their first playoff victory since 2009.